In the Beginning
Rimac was started in 1984 by the Father and Son team of Richard MacCallum Sr., and Rick MacCallum. Their idea was to enter into the metal curving industry and be able to provide the highest quality product compared to what was being produced in North America at the time.
Working from a 2,200 sq. ft. shop, Rimac designed and built its own custom machinery. The first machine was a variation of a pyramid style rolling machine. It was designed in a way that gave the operator more control of roll speed and accuracy during the curving process. The result was an immediate increase in final product quality. With the increased quality and excellent customer support, it wasn't long before Rimac required a second machine and additional space.
Even with the better part quality, there was still room for improvement. After substantial research we found our answer. In 1988 Rimac added our first stretch forming machine which greatly enhanced the number of profiles that could be curved while minimizing distortions.
Our customers loved Rimac's new ability to curve a variety of profiles and shapes with minimal distortions compared to the traditional pyramid style roll machines. We realized that one stretch forming machine was not enough and have since added additional machines of different sizes and strengths in order to curve virtually any profile.
In 1998 we added rotary draw bending to our abilities. This allowed us to use the compression bending method of curving in order to produce much tighter radii, while maintaining minimal distortions in the parts. At the same time we added machining capabilities for our in house tooling requirements, enabling us to provide our customers with a finished curved and machined part.
In 2013 Rimac has again diversified our services to our customers. With the addition of a Press Brake and Sheet Metal Shear we now have the ability to provide customers with custom brake shapes from one source.
Rimac has provided superior curving and customer service since 1984. With over 25 employees and a 30,000 sq. ft. facility dedicated to metal curving and machining, we can help service all of your curving and machining requirements.
"At Rimac personal service is what we are about"
Home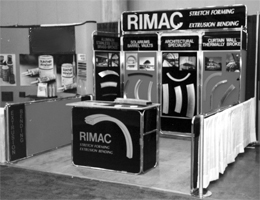 Circa 1988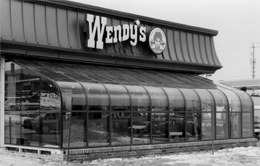 Circa 1990